[ About leathers ]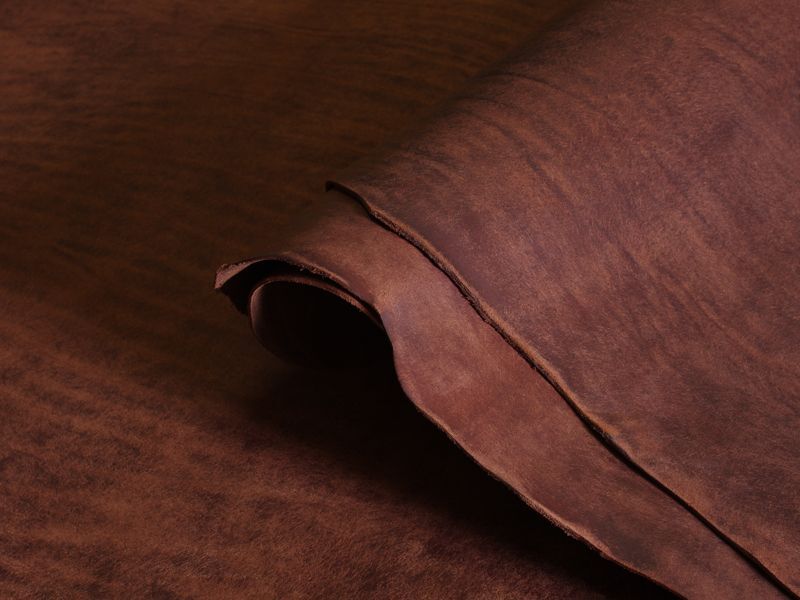 * Caring for Leather *
Since the leathers we use are heavily conditioned with fats and oils during the tanning process, your product hardly requires regular care with oils or conditioners. Daily handling will create their own unique patina.
* Kindly Reminded *
Our products are made with vegetable tanned leather which develops and changes its colour over time. Small marks or scars are natural features and should not be considered faults. Please note that vegetable tanned leathers are not entirely colourfast. The dyes and oils may transfer a small amount of colour onto lighter coloured fabrics, especially if the leather becomes wet.
[ Synthetic fiber thread ]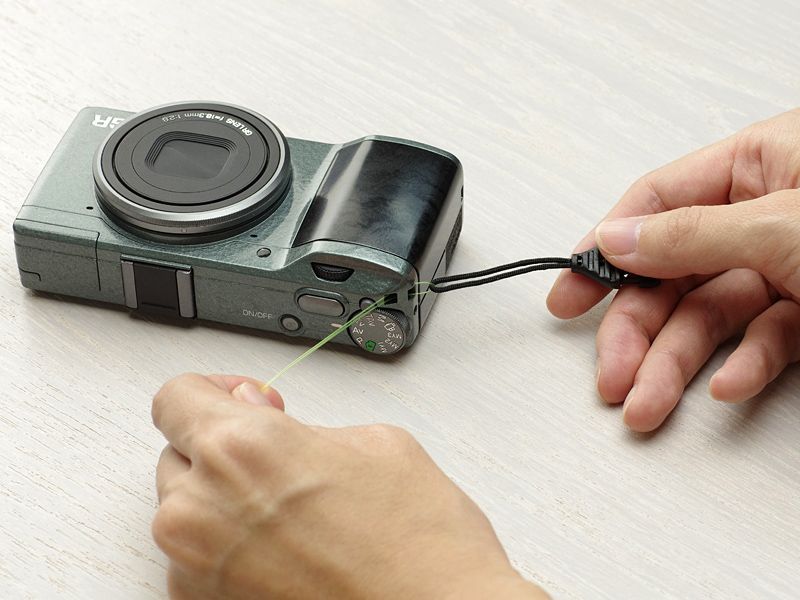 Synthetic fiber thread is enclosed for Leather Camera Strap [CLASSICO SERPENTE] and Leather Wrist Strap [SPUTNIK].
It helps to pass the strap through the eyelet of your camera.
[ How to tighten/loosen Sputnik ]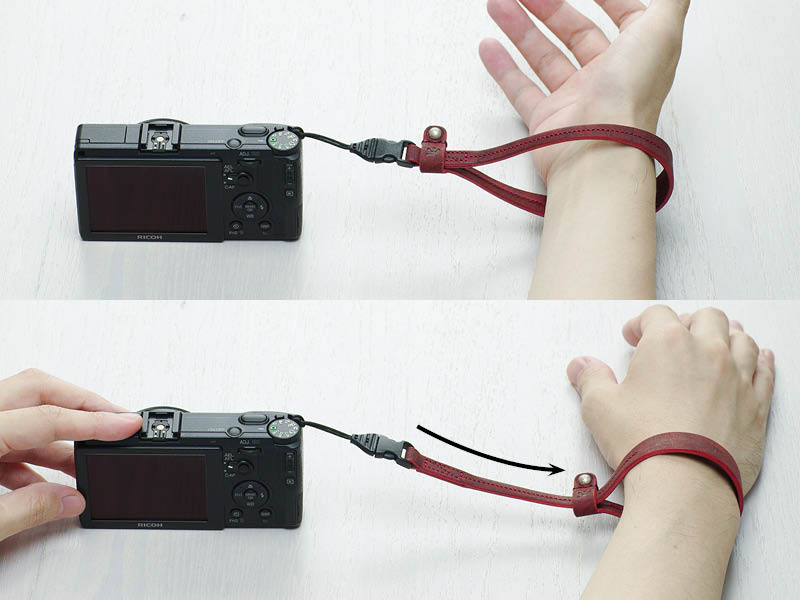 * To tighten *
1. Put your hand open in the loop.
2. Hold a camera with the opposite hand and twist your wrist.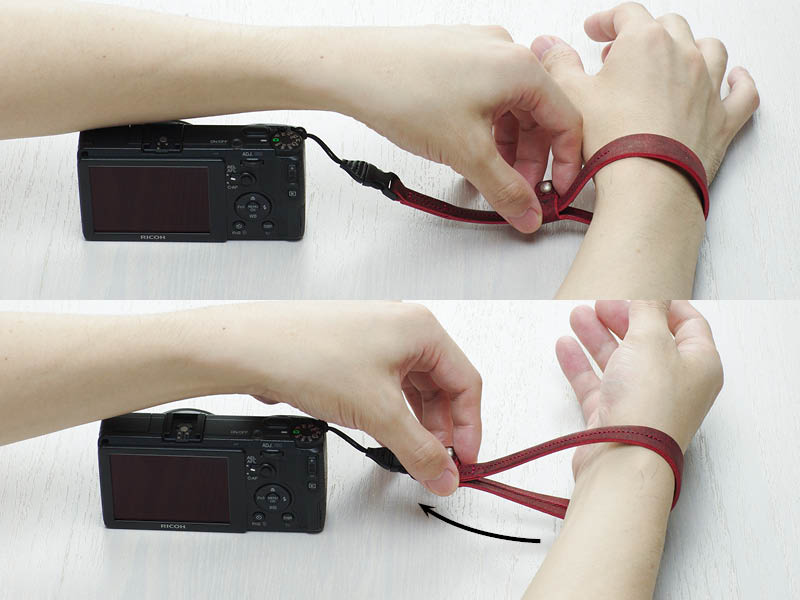 * To loosen *
1. Pinch a part which a rivet is attached.
2. Draw it like a picture above.